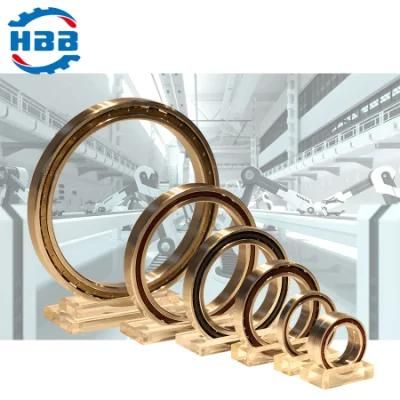 ID 5" Open 4 Points Contact Thin Wall Bearing @ 1/2" X 1/2" Section for Rotary Encoder
Henan Boy Machinery Co., Ltd.
Contact Angle:Customized
Aligning:Aligning Bearing
Separated:Separated
Rows Number:Single
Load Direction:Radial Bearing
Material:Bearing Steel
Model NO.:HKD055X
Transport Package:Carton Box
Specification:Customized
Trademark:HBB
Origin:Luoyang, China
Production Capacity:30000 PCS Yearly
Basic Info.
Model NO. HKD055X Transport Package Carton Box Specification Customized Trademark HBB Origin Luoyang, China Production Capacity 30000 PCS Yearly
Product Description
High Precision Thin Wall Bearing for Precise Instruments
Our constant section thin wall bearings contains 7 open series and 5 sealing/closed series. Inner diameter ranges from 1 inch to 40 inches, section size ranges from 0.1875"x 0.1875" to 1.000" x 1.000". Open series consists of 3 types: Radial Contact(C Type), Angular Contact(A Type) and 4-Point Contact(X Type). Sealing/closed bearing consists of 2 types: Radial Contact(C Type) and 4-Point Contact(X Type).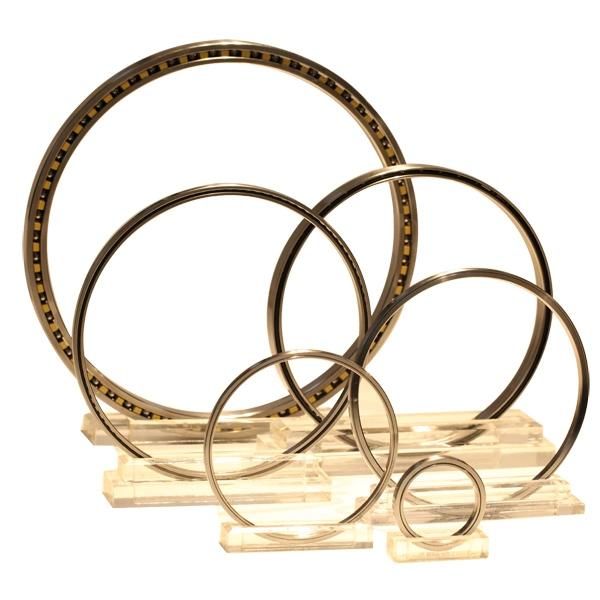 Different from the standard bearings, the section size of thin wall bearings is set as a fixed value which will not be changed even the inner diameters and outer diameters increase. Thin wall bearings can save space, reduce weight, decrease frictions and provide better rotary accuracy. By using thin wall bearings, the outer dimensions and productions cost will be smaller while the performance and life period of bearings are not affected.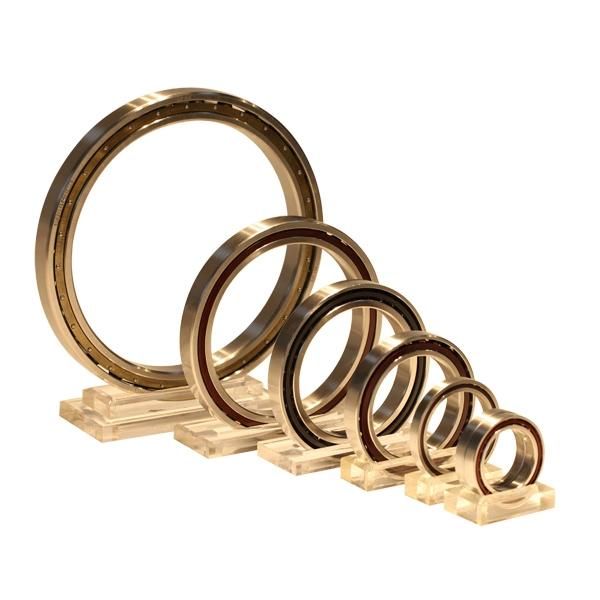 Our products are widely used in industrial robots, UAV(Unmanned Aerial Vehicles), space flight and aviation, medical equipment, radar antenna, optical equipment and other precise instruments. Welcome to visit our factory before making up your minds.




We will try our best to meet clients' requirements by providing different materials, inner clearance, contact angle, lubrication methods, retainer structures and other special requests. If need corrosion resistance products, it is suggested to use stainless steel 9Cr18 series bearings. If bearings are not used under heavy air pollution, open types of bearings are recommended, while if you want the bearings keep clean and well lubricated, sealing/closed types of bearings are better. All of our products have their sole ID for clients' fast tracking at any time.
Bearing Selections:


Type C, Deep Groove Ball Bearings(Pic 1.1)

Type C deep groove ball bearings means the sing row bearing whose inner race and outer race have very deep groove(groove bottom depth is 25% of steel balls' diameter). While assembing, firstly put inner race into the eccentric position of outer race, then fill half balls. After all balls are inserted, put inner race and outer race in centric position, and then embed the retainers when all balls are distributed uniformly.

Type A, Angular Contact Ball Bearings(Pic 2.1)

Difference from type C deep groove ball bearing, type A angular contact ball bearings have sufficient radial clearance to form enough contact angle to burden axial loadings, the standard contact angle is 30 degrees.

The outstanding features of type A angular contact ball bearings are their assembly methods, usually one side of the outer race has a slope. By utilizing the temperature differences of inner races and outer races, steel balls and retainers can be assembled together with the inner races and outer races, so this kinds of bearings can burden both radial loadings and bigger axial loadings. As the loading capacity is only single way, this kinds of bearings should match with other bearings as pairs to work in a same fixed contact angle, at the same time ensure that the axial movement is as smaller as possible.

Type X, 4 Points Contact Ball Bearings(Pic 3.1)

The difference between type X 4-point contact bearings and A,C Types of bearings is the shape of groove. Each side of type X bearings' rolling grooves has 2 radial circle center both of which are deflected with center line of steel balls. This structure forms 4 points contact between steel balls and rolling grooves.

The groove depths of A, C and X types of bearings are same(25% of steel balls' diameters), 4-point contact structure can make the bearings burden radial loadings, axial loadings and torque loadings.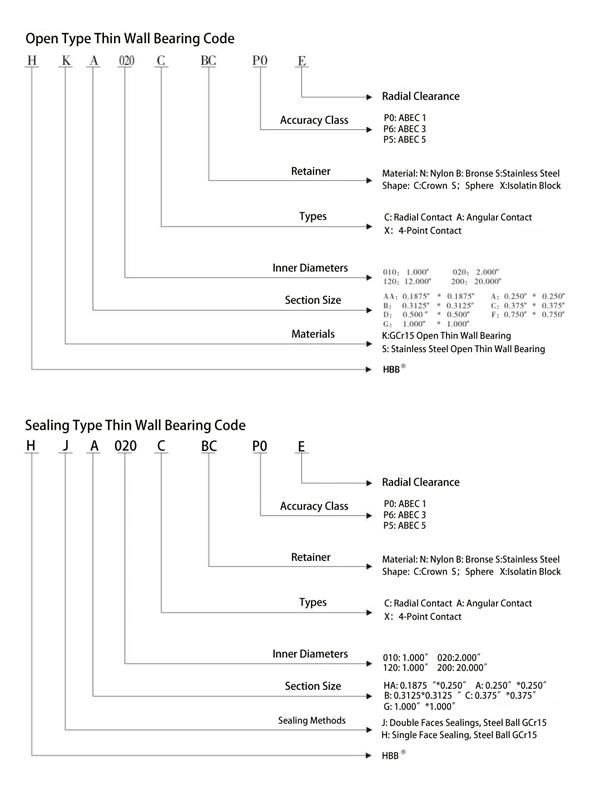 Retainers Selections: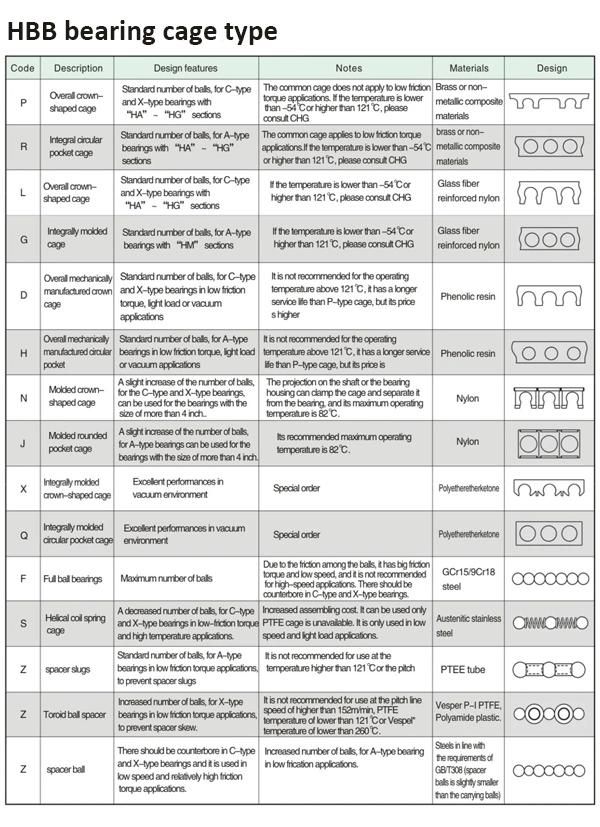 Technical Specifications: